"You cannot stop me
from becoming wiser every day."
K. ADENAUER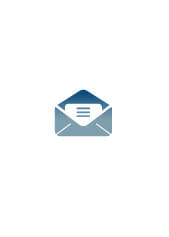 I AM LOOKING FORWARD TO MEETING YOU!
All 30 DAX companies avail themselves of coaching – what about you?
Do not wait any longer to obtain what you really want in order to achieve your full potential!
Felicitas von Elverfeldt | Dipl. Psychologin Coach
Hansaallee 21 | D-60322 Frankfurt am Main
Phone:
Fax:
Mobile:

+49 (0) 69 – 716 789 07
+49 (0) 69 – 716 789 08
+49 (0) 171 – 31 40 621
"The training with Felicitas von Elverfeldt was of high value for us. She was able to address our education needs in a very competent, target oriented and pleasant manner. With her highly analytical capabilities and her deep understanding of corporate structures and processes she gave us very concrete ideas which we immediately could implement."